Careers
OUR VISION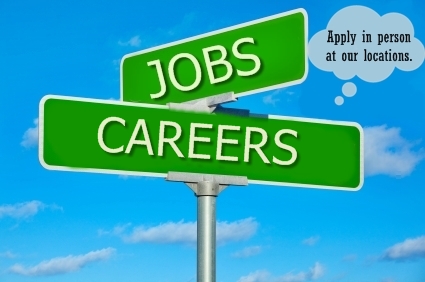 We are recognized in our community and in our industry as the builders of a successful, profitable business that is the actualization of our values and an incubator for personal growth.
OUR MISSION
We are privileged to share in our guests' most significant life celebrations. We take a genuine interest in our guests and in each other, and we strive to build strong, long-term relationships.
We are committed to honesty, integrity, and personal respect, and we measure our actions and decisions with the best interest of the company, our guests and each other at heart.
We regard the financial success, stability and growth of our business - as guided by our core values – to be the personal responsibility of every member of our organization. We make a fair profit – and we have fun doing it!
We are currently accepting resumes for Career Retailers:
Now Hiring
Opportunities in Keene, West Lebanon and Claremont
- Selling Jewelry is Fun

- Growing Company

- Better hours than most retail or restaurants

- Competitive Pay

- Benefits and Company Training

- Commission and Bonuses

- Retirement Plan

- Earned Time

- Beautiful Jewelry

- Professional Friendly Atmosphere

- Merchandise Discount

- Management Opportunities

- Experience not Necessary

- Great Locally Owned Company

- We offer the Best Products and Warranty in the area

- Member of Preferred Jewelers International

- We Promote from Within
Apply in Person at our Keene, West Lebanon, or Claremont Locations.
Hiring in Keene, please send your Resume to Steve@amidonjewelers.com