I don't know what it is about me. They say that everybody has a gift, but I just never knew that mine would be shopping form
diamond engagement rings
. Keep in mind that I have only had to buy one for myself. It worked, she said yes, we're still married to this day. I have also, however, had to take my best friend, my college roommate, my cousin, my wife's sister, a co-worker, and two people who were practically complete strangers all shopping for diamond engagement rings. Since I might not ever meet you, I figured I would at least tell you what I think my secret is so your shopping experience can be as pleasant as possible.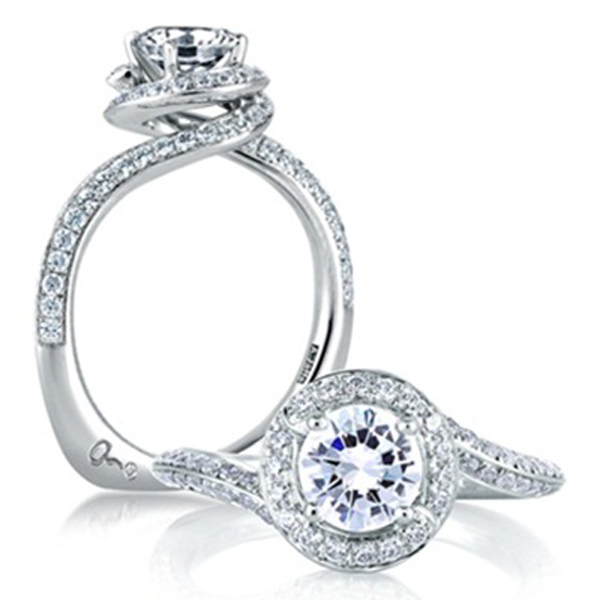 Everybody knows that shopping for wedding jewelry is unlike shopping for anything else, and that includes any type of diamond jewelry as well.
The trick is not to let it panic you
. Instead let it free you. When it comes to style, design and price, you know what you are looking for, but you don't know how you're going to get there. That's all right. I look at shopping for diamond engagement rings like I do going to the aquarium: I have an idea about what I might see, but I simply try to let my mind be open to all of the surprises I am going to discover. Once you see all of the amazing possibilities, then you can start to form an idea of what diamond engagement rings are going to be the type that you are looking for. The trick really is to enjoy the experience instead of dreading it. It may well be easier said than done, and I will admit I'm probably a little more relaxed helping other people shop for their diamond engagement rings than I was for my own, but it can be done. Another secret that I share with people is to remember that this is a once in a lifetime opportunity. Many people dread things they have to do over and over again. This is one shot and your down, so relax and enjoy it. In fact, you'll be surprised how many jewelers go out of their way, with snacks, recliners, televisions, even cocktails, to make diamond engagement ring shopping as pleasant as possible.