After both of our children moved out and my husband and I were sure they wouldn't be moving back home with us – in other words, started careers, got married and had kids of their own – we decided it was time for us to downsize a little bit. We took our time packing everything so we could decide what to keep and what to get rid of. In doing so, I was surprised at just how much old broken jewelry we had accumulated over the years. There were necklaces with broken clasps, watches that stopped working for unexplained reasons, and earrings that had lost their partners. I'm not sure why we never did anything with these pieces of jewelry at the time. We knew we just couldn't throw away diamond jewelry, but I guess we didn't know a trustworthy place where we could either get the jewelry repaired or sell it off at a fair price. My husband did a little research into it, and it turns out, we could take care of both those needs at our
local jewelry store.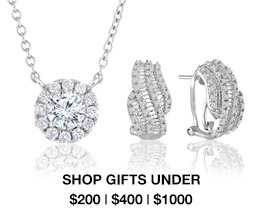 What to do with Distressed Jewelry? My husband said the thought never occurred to him because we hadn't bought any of the jewelry from the local store, but the jeweler said that most of their jewelry repair and watch repair business came from people in the same situation as us: jewelry they had owned for many years, in some cases decades, and basically forgotten about. He told us of watches that had been passed down from father to son and diamond jewelry that had been family heirlooms for generations. We showed him all of the jewelry that we had and everything that we wanted fixed. He had technicians that had the training and the tools to fix them. A couple of the people even trained at the very factory where our watches had been made. As for the single earrings, nothing could be done to fix them obviously, but the jeweler offered to buy them for us. He weighed them, showed us what gold was selling for that day, and offered us that exact amount. We had enough to pay for all the repairs we needed and buy a housewarming gift for ourselves as well.