After years of marriage, it can become a bit difficult to keep the spark alive. While the love you share is still very strong, how can you show the woman who has raised your children and supported you through years of career changes that she is still just as special to you as the day you bent on one knee and proposed? Fine jewelry is always a good bet but for this anniversary…make the day even more special with a
diamond anniversary band
. There are literally hundreds of anniversary band styles to choose from. While you might be able to find the perfect band to complement her wedding set, it is a good idea to consult your local professional jeweler to insure the anniversary band will fit correctly with her existing engagement ring and wedding band. Your jeweler will be able to suggest the appropriate band styles for you.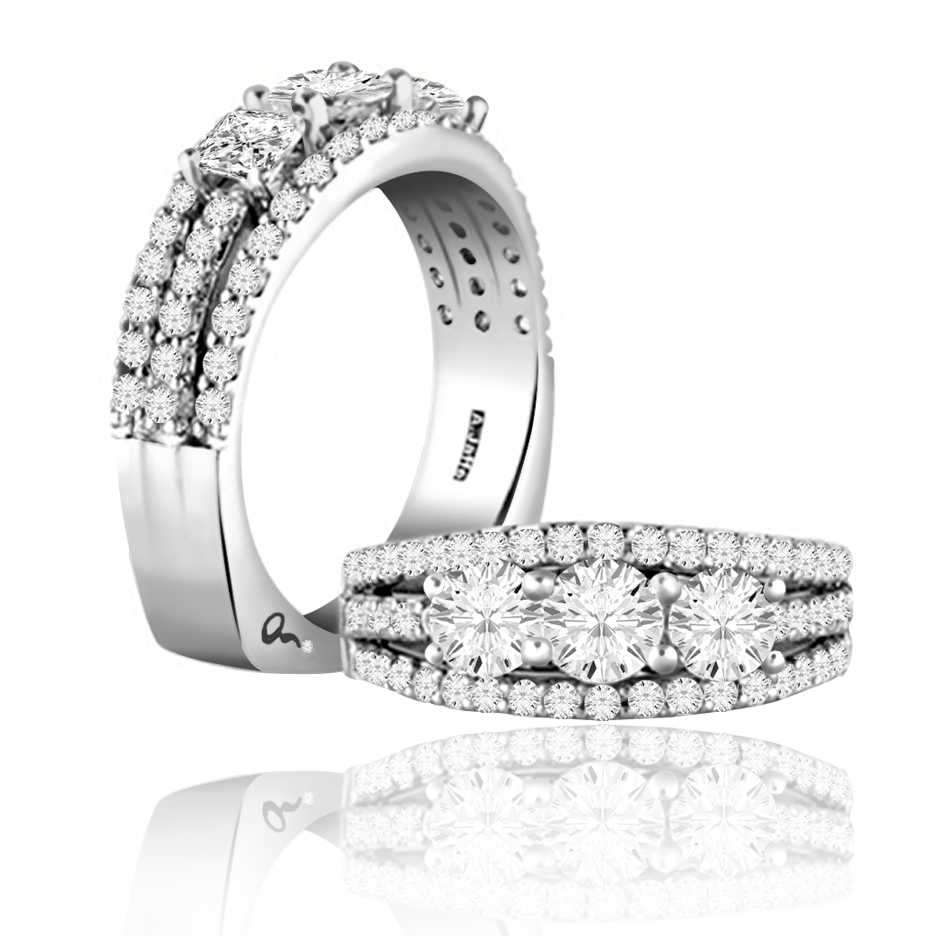 A Jaffe Diamond Anniversary Rings Eternity anniversary bands are a very popular style today.  Set with diamonds around the entire band, eternity bands symbolize the many years together and the many years yet to come.  Depending on your budget, eternity anniversary bands are available with a single row of diamonds, two rows and even a dazzling triple row of diamonds, any of which are sure to take her breath away. In addition to eternity bands, most fine jewelers carry a broad assortment of anniversary and wedding bands that are beautiful stand-alone rings. While many choose to wear their anniversary band on their left ring finger alongside a wedding set, others are proud to display the commemorative ring on their right hand. Most of the bands you will find at your local jeweler are certain to maintain their brilliance on either hand. While diamond anniversary bands are certainly the most popular of this type of ring, the options available vary from simple to highly ornate. It is wise to consider the taste and style of your spouse in addition to the style of her wedding set. Also consider the anniversary itself. A monumental anniversary such as a 25
th
or 50
th
may warrant a ring worthy of the occasion. Fine jewelry is always a great gift idea but when it comes to marking the milestones of a lifetime together, a breathtaking diamond anniversary band could well be the gift that shows just how much she has meant to you for all of those years.